Commodity Resource & Environmental, Inc. (CRE), is one of the country's leading specialists in recovery and recycling silver by-products. In just 30 years, we've become the largest such operation in the Western U.S., processing over 15,000,000 lbs of silver by-products each year.
We're one of the industry's most respected full-service refiners. And now, our full service just got even fuller!
The recent uptick and strong demand in the silver market inspired us to begin minting our very own rounds and bullion.
So, starting now, CRE offers:
Elegant 1 ounce pure silver rounds
100 ounce silver bars
Pure Silver Grain
Prestigious bullion from A-Mark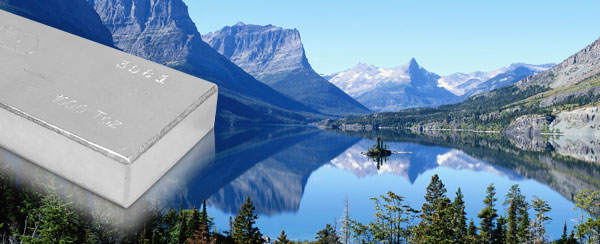 Commodity Resource & Environmental, Inc. offers programs to maximize your monetary returns regardless of the size or film volumes of your facility, including:
A complete line of Silver Recovery Equipment.
Purchasing of your scrap Black & White Film (X-Ray/Graphic Arts) or your C-41 or motion picture raw-stock (unprocessed).
Spot purchase or refining of your Electrolytic Silver Flake.
All-inclusive metallic replacement recovery Cartridge Exchange Program. One fee includes the cartridge, shipping containers and all refining and treatment charges.
CRE is also a licensed hauler of Photographic Bulk Chemical Waste and Graphic Arts Ink and Solvent Waste.
We also buy Aluminum Printing Plates for recycling.
Why Recover Silver?
Conservation of a Natural Resource
Economic Return
Environmental Compliance