Monthly Archives:
April 2017
PRISM 2017 is only a month away.  Hope to see you there!
Click here for the Event Website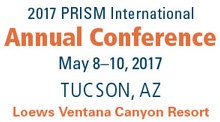 Thank you to all that attended this year's SPAC Conference.  A big Congratulations to CRE 1-ounce silver coin lucky winners:
  Mayda Fong, Clifford Photo
  Donna Martin, Village Photo
  Sandra Goulet, Added Touch Photo
  Shelby Goettle, Firefly Images
  Chet Maguire
A friendly reminder to take advantage of our show special which is good until February 28, 2017.