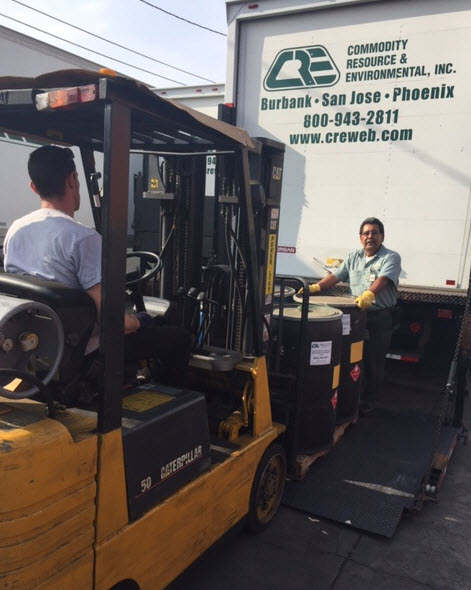 CRE, the Largest Transporter, Treater, and Silver Refiner of Photo By-Products in California offers Pick-Up, Transportation, and Disposal of Both RCRA and Non-RCRA Ink Related Waste.
CRE has a brokering arrangement with Pacific Resource Recovery Service (PRRS) of Los Angeles. PRRS is a fully licensed Treatment, Storage, and Disposal Facility (TSDS) for ink and solvent waste as generated from the printing industry.  CRE's CEO, Larry DeWitt said: "The PRRS facility is one of the most organized and cleanest hazardous waste handling facilities I've ever seen. As we are a licensed treatment facility for regulated photo waste, we know what to look for to insure our customers that their liabilities are minimal and that their regulated waste is being properly handled from cradle to grave".
What is the procedure to have my Inks and/or Solvents picked up?
Having your Inks and/or Solvents recycled by CRE is a simple process.  Provide us with your EPA number and Safety Data Sheet (SDS) of the product.  We'll then create a profile and send you a quote for the pick-up.  Once approved, you'll be scheduled for pick-up in a timely manner.  
Interested in a quote? Click here to provide your information and have someone contact you or call us at 800-943-2811.