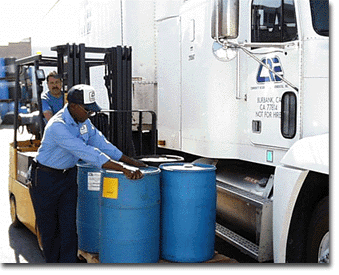 Photo Chemical Waste Pickup/Disposal
Commodity Resource & Environmental, Inc. (CRE) supplies "Silver Recovery Equipment" to satisfy the on-site "Silver Recovery" needs of every photographic imaging facility (Medical X-Ray, Graphic Arts, or Photo Lab) large or small.
However, many municipalities have severe limits for the allowable discharge of silver effluents even in minute amounts. In California and the Western United States, CRE offers hauling of photo chemicals. Some of our customers recover the silver on-site and then have us haul the low value effluents. Others simply have us haul their photo effluents with no pre-treatment.
CRE is a licensed transporter of hazardous waste and maintains an authorized facility for the off-site treatment and disposal of photochemical waste.
CRE also supplies transportation and field services to the graphic arts industry for "Ink & Solvent Waste Disposal".