"Your business Resource in Environmentally Safe Silver Recovery and Document Destruction."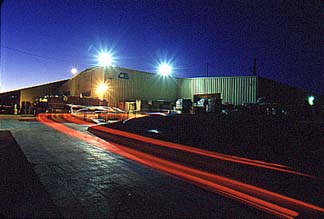 Commodity Resource & Environmental, Inc. (CRE) is a full service precious metals refiner specializing in the recovery and recycling of silver by-products generated from photographic imaging facilities throughout the world. In addition, CRE provides plant-based Document and Mixed Media Destruction Services. Founded in 1980, CRE's primary customers include distributors, hospitals, medical centers and doctor offices, as well as other clinics performing radiology services (X-Ray Film Recycling). CRE and our distributors can supply your imaging department (X-Ray Lab, Photo Lab, Graphic Arts/Printing Facility) with a complete variety of services to assure the most economical, efficient and environmentally compliant method of Silver Refining and Document Destruction Services regardless of the volume:
Purchasing of your film – X-Ray Film, black and white film, C-41 film, motion picture unprocessed raw-stock film and Monetary or Silver Bars/Coins payment
Document Destruction Services
Spot purchase or refining of your Electrolytic Silver Flake
A complete line of Silver Recovery Equipment
All-inclusive Metallic Replacement Recovery Cartridge Exchange Program
Licensed hauling of Photographic Bulk Chemical Waste
Licensed hauling of Graphic Arts Ink & Solvent Waste
Purchasing of your Aluminum Printing Plates for recycling
One-Time-Use Camera Recycling Program

Dental Silver Mine Mail-In Exchange Program
CRE is an insured licensed Hazardous Waste hauler, a HIPAA Compliant company and is AAA NAID Certified. With over 15,000,000 pounds of X-Ray Film received for silver recovery annually, CRE has become one of the biggest "above-ground miners" in the United States. Environmentally responsible at every state of our business, CRE has earned a reputation for reliability, unsurpassed quality and fair pricing.
CRE's principal location is in Burbank, CA, which serves as the Company Headquarters and local service arm for Southern CA. CRE also maintains sales/service offices in Phoenix, AZ and San Jose, CA. Our silver refinery occupies 5 acres in Mojave, CA. CRE receives material for processing and refining nationwide.
Read how CRE is committed to keeping our Environmental clean and green!