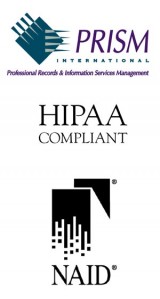 • We warrant every bin's integrity, in compliance with the Health Insurance Portability and Accountability Act (HIPAA) and CRE's trusted security process.
• Rather than shred documents on site, which is noisy and environmentally intrusive, we do it at CRE's secure document destruction facility.
• CRE certifies that all documents will be destroyed.
• Like everything else we do – recovery, recycling and precious metals refining – CRE Document Disposal observes strict security & environmentally friendly processes.
• CRE carries the maximum liability, workers compensation and vehicle insurance required by fortune 500 companies.
• For extra assurance, CRE also provides an Omissions & Errors policy.
"Enjoy dealing with you!" — Dieter Schaefer, MotoPhoto / I.P.I. (Scottsdale, AZ)
For pricing details click here or call: 800-943-2811